Top Ten Tuesday is an original feature/weekly meme created here at The Broke and the Bookish in June 2010. This feature was created because we are particularly fond of lists here at The Broke and the Bookish. We'd love to share our lists with other bookish folks and would LOVE to see your top ten lists!
Each week we will post a new Top Ten list that one of our bloggers here at The Broke and the Bookish will answer. Everyone is welcome to join. All we ask is that you link back to The Broke and the Bookish on your own Top Ten Tuesday post and, if you want to, add your name to the Linky widget on that day's posts (typically put up midnight EST on Tuesday) so that everyone can check out other bloggers lists! If you don't have a blog, just post your answers as a comment. Have fun with it! It's a fun way to get to know your fellow bloggers.
Our Thanksgiving in Canada was back in October but I'm going to list the top 10 books I'm thankful for, that have given me comfort or dragged me out of the darkness.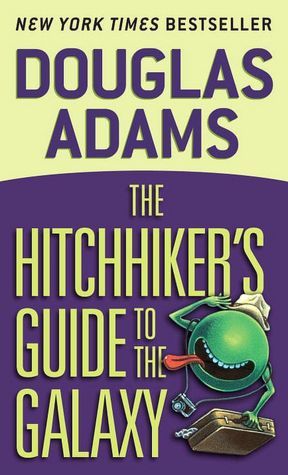 1. The Harry Potter Series by J.K. Rowling - I'm thankful to have been a part of the first generation of readers. This series was and still is my constant companion. Growing up I was bullied a lot so these books really kept me together.
2. Outlander (Outlander #1) by Diana Gabaldon - This one is one of my favourite comfort reads. I love Jamie and Claire and I love all the emotions that I feel when I read it. It never gets old.
3. The Enchanted Forest Chronicles by Patricia C. Wrede - When I was growing up I spent my summers at the family cottage and there weren't any other kids my age around so this series is one I remember carting around a lot reading and re-reading.
4. The Prydain Chronicles by Lloyd Alexander - I remember one of my teachers reading this series to my class in the 4th grade I think and it brings back great memories for me. I also remember reading this during a particularly lonely time in 7th grade when I had no one, and went days without saying anything to anyone at school. It helped me so much back then.
5. The Hitchhiker's Guide To The Galaxy (Hitchhiker #1) by Douglas Adams - This is one I can always re-read. It's full of laughs and I always turn to it when I need to cheer up.
6. The Martian by Andy Weir - This was the first novel I was able to read after my mom died. I had only read a short graphic novel before it and finished the last 30 pages of a book started before she died. This was the first one that hooked me from the first page and helped ease the pain of her being gone just a bit.
7. Dreamer's Pool (Blackthorn & Grim #1) by Juliet Marillier -
Made me renew my love for fantasy.
8. Blood Infernal The Order of the Sanguines #3) by James Rollins & Rebecca Cantrell - I didn't know if I would be able to read this book ever. It's the last book of a series my mom and I read together and after losing her I didn't think I could finish it off, but I did and it was very cathartic in a way because she'd have wanted me to keep reading and I felt close to her when I read it.
9. Monster Hunter International (Monster Hunter International #1) by Larry Correia - This one was great I'd been meaning to read it for years but was actually going to delete it from my list. I'm grateful that I didn't as it's one of my favourite series now.
10. Through Wolf's Eyes (Firekeeper Saga #1) by Jane Linkskold - I went through a bout where I didn't read for about 4 months and picked this one up randomly off my bookcase one day and BAM I was back reading again. I'm thankful for this one bringing me back to the world of books again.