T
his is a fun meme to do hosted by
Freda's Voice
If you'd like to join on the fun go
to
The Friday 56
*Grab a book, any book.
*Turn to page 56 or 56% in your eReader.
*Find any sentence that grabs you.
*Post it.
*Link it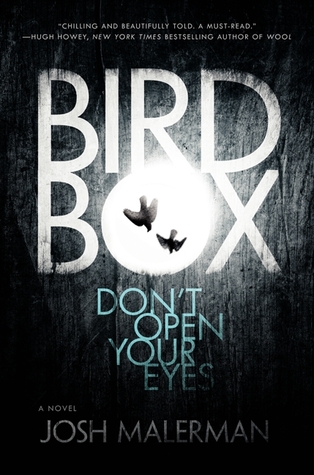 Summary:
Most people ignored the outrageous reports on the news. But they became too frequent, they became too real. And soon, they began happening down the street. Then the Internet died. The television and radio went silent. The phones stopped ringing. And we couldn't look outside anymore. Malorie raises the children the only way she can; indoors. The house is quiet. The doors are locked, the curtains are closed, mattresses are nailed over the windows. They are out there. She might let them in. The children sleep in the bedroom across the hall. Soon she will have to wake them. Soon she will have to blindfold them. Today they must leave the house. Today they will risk everything.
Length:

262 pages (Hardcover)
Publication Date: May 13th 2014 by Ecco
My 56:
"Move!" she screams.
"...who here has gone mad?"
The man cackles. It sounds like his laughter rises toward the sky he speaks of. She thinks to ask, How far back did you see one? But she doesn't.
"Leave us!" Marjorie yells.