To participate in Saturday Snapshot: post a photo that you (or a friend or family member) have taken then leave a direct link to your post in the Mister Linky on

West Metro Mommy Reads'
Blog
. Photos can be old or new, and be of any subject as long as they are clean and appropriate for all eyes to see. How much detail you give in the caption is entirely up to you
. Please don't post random photos that you find online.
I have no big plans for myself this weekend so my picture is a simple one, my weekend reading pile: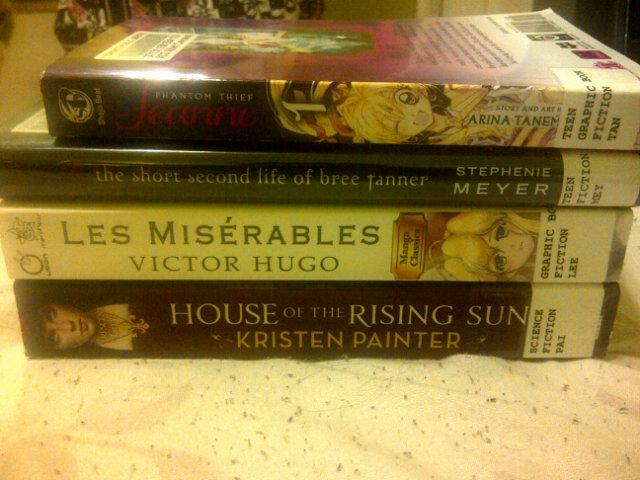 It's gotten rather chilly here (there were flurries Friday night) so I'm alright with having a lazy weekend reading and drinking copious amounts of tea and coffee.
Also For those interested here are the Goodreads links for the books, listed from top to bottom: