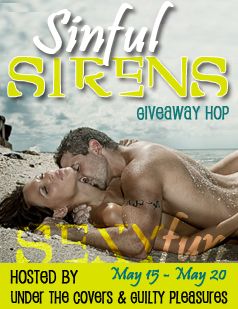 Our journey began in fire...

Gideon Cross came into my life like lightning in the darkness—beautiful and brilliant, jagged and white-hot. I was drawn to him as I'd never been to anything or anyone in my life. I craved his touch like a drug, even knowing it would weaken me. I was flawed and damaged, and he opened those cracks in me so easily...

Gideon knew. He had demons of his own. And we would become the mirrors that reflected each other's most private wounds... and desires.

The bonds of his love transformed me, even as I prayed that the torment of our pasts didn't tear us apart...
Now, I personally haven't read this one yet but I know several people who have and I've heard that it is rather steamy, and it sounds perfect for this giveaway.
The winner will win ONE e-copy of Bared to You by Sylvia Day
The winner will be announced publicly once the winner has confirmed their e-mail address.
The giveaway is INTERNATIONAL as long as you can redeem Kindle giftcards.
a Rafflecopter giveaway