Waiting on Wednesday

is a weekly meme hosted by Jill at
Breaking The Spine
and is where we can talk about books we are looking forward to being released.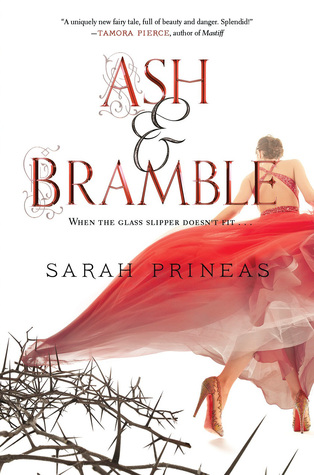 Summary:
When the glass slipper just doesn't fit…

The tale of Cinderella has been retold countless times. But what you know is not the true story.

Pin has no recollection of who she is or how she got to the Godmother's fortress. She only knows that she is a Seamstress, working day in and out to make ball gowns fit for fairy tales. But she longs to forsake her backbreaking servitude and dares to escape with the brave young Shoemaker.

Pin isn't free for long before she's captured again and forced to live the new life the Godmother chooses for her—a fairy tale story, complete with a charming prince—instead of finding her own happily ever after.

Sarah Prineas's bold fairy tale retelling is a dark and captivating world where swords are more fitting than slippers, young shoemakers are just as striking as princes, and a heroine is more than ready to rescue herself before the clock strikes midnight.
Length: 464 pages (Hardcover)
Expected Publication Date: September 15th 2015 by HarperTeen
Why I'm Waiting:
I'm a fan of retellings and this one sounds like a unique take on Cinderella.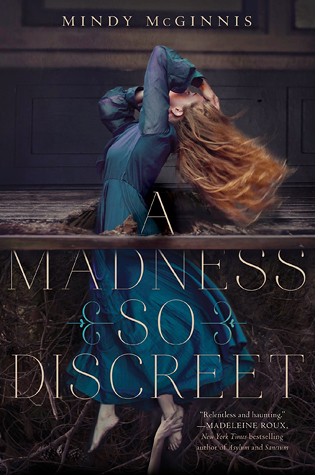 Summary:
Grace Mae knows madness.

She keeps it locked away, along with her voice, trapped deep inside a brilliant mind that cannot forget horrific family secrets. Those secrets, along with the bulge in her belly, land her in a Boston insane asylum.

When her voice returns in a burst of violence, Grace is banished to the dark cellars, where her mind is discovered by a visiting doctor who dabbles in the new study of criminal psychology. With her keen eyes and sharp memory, Grace will make the perfect assistant at crime scenes. Escaping from Boston to the safety of an ethical Ohio asylum, Grace finds friendship and hope, hints of a life she should have had. But gruesome nights bring Grace and the doctor into the circle of a killer who stalks young women. Grace, continuing to operate under the cloak of madness, must hunt a murderer while she confronts the demons in her own past.

In this beautifully twisted historical thriller, Mindy McGinnis, acclaimed author of Not a Drop to Drink and In a Handful of Dust, explores the fine line between sanity and insanity, good and evil—and the madness that exists in all of us.
Length:

384 pages (Hardcover)
Expected Publication Date: October 6th 2015 by Katherine Tegen Books
Why I'm Waiting:
I love a good bit of young adult historical fiction and love it even more so when coupled with a mystery.