Waiting on Wednesday

is a weekly meme hosted by Jill at
Breaking The Spine
and is where we can talk about books we are looking forward to being released.
Summary:
Acclaimed author Kevin Hearne makes his hardcover debut with the new novel in his epic urban fantasy series starring the unforgettable Atticus O'Sullivan.

For nearly two thousand years, there was only one Druid left walking the Earth—Atticus O'Sullivan, the Iron Druid, whose sharp wit and sharp sword kept him alive while pursued by a pantheon of hostile deities. Now he's got company.

Atticus's apprentice Granuaile is at last a full Druid herself. What's more, Atticus has defrosted an archdruid long ago frozen in time, a father figure (of sorts) who now goes by the modern equivalent of his old Irish name: Owen Kennedy.

And Owen has some catching up to do.

Atticus takes pleasure in the role reversal, as the student is now the teacher. Between busting Atticus's chops and trying to fathom a cell phone, Owen must also learn English. For Atticus, the jury's still out on whether the wily old coot will be an asset in the epic battle with Norse god Loki—or merely a pain in the arse.

But Atticus isn't the only one with daddy issues. Granuaile faces a great challenge: to exorcise a sorcerer's spirit that is possessing her father in India. Even with the help of the witch Laksha, Granuaile may be facing a crushing defeat.

As the trio of Druids deals with pestilence-spreading demons, bacon-loving yeti, fierce flying foxes, and frenzied Fae, they're hoping that this time . . . three's a charm.
Length: 352 pages (Hardcover)
Expected Publication Date: June 17th 2014 by Del Rey
Why I'm Waiting:
I'm a huge fan of the Iron Druid by Kevin Hearne and I've been waiting almost a year for the release of this one and I think I might just have to run to the bookshop on it's release day since I can't wait to read about the gang's newest adventures.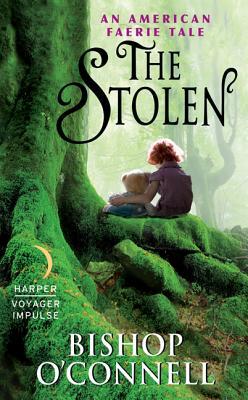 Summary:
Tonight, for the first time in over a century, a mortal child will be kidnapped by faeries.

When her daughter Fiona is snatched from her bed, Caitlin's entire world crumbles. Once certain that faeries were only a fantasy, Caitlin must now accept that these supernatural creatures do exist—and that they have traded in their ancient swords and horses for modern guns and sports cars. Hopelessly outmatched, she accepts help from a trio of unlikely heroes: Eddy, a psychiatrist and novice wizard; Brendan, an outcast Fian warrior; and Dante, a Magister of the fae's Rogue Court. Moving from the busy streets of Boston's suburbs to the shadowy land of Tír na nÓg, Caitlin and her allies will risk everything to save Fiona. But can this disparate quartet conquer their own inner demons and outwit the dark faeries before it's too late?
Length: 336 pages (E-book)
Expected Publication Date: July 22nd 2014 by Harper Voyager Impulse
Why I'm Waiting:
I love any and all books that mention the fae court, and Tír na nÓg since I'm a big celtic mythology buff when I saw this one I knew it was one that I had to add to this weeks list and I can't wait to get my hands on it.