Waiting on Wednesday

is a weekly meme hosted by Jill at
Breaking The Spine
and is where we can talk about books we are looking forward to being released.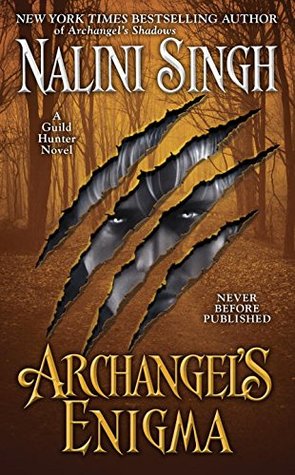 Summary:
Naasir is the most feral of the powerful group of vampires and angels known as the Seven, his loyalty pledged to the Archangel Raphael. When rumors surface of a plot to murder the former Archangel of Persia, now lost in the Sleep of the Ancients, Naasir is dispatched to find him. For only he possesses the tracking skills required—those more common to predatory animals than to man.

Enlisted to accompany Naasir, Andromeda, a young angelic scholar with dangerous secrets, is fascinated by his nature—at once playful and brilliant, sensual and brutal. As they race to find the Sleeping archangel before it's too late, Naasir will force her to question all she knows...and tempt her to walk into the magnificent, feral darkness of his world. But first they must survive an enemy vicious enough to shatter the greatest taboo of the angelic race and plunge the world into a screaming nightmare…
Length: 384 pages (Paperback)
Expected Publication Date:

September 1st 2015 by Berkley Sensation
Why I'm Waiting:
I am such a huge fan of this series and I look forward to reading a new book every year so much that I'm sure Mr. Turning the Pages gets quite tired of me blathering on about them but I can't help it. The fact that this one is finally going to delve into the enigma that is Naasir is doubly exciting! September can't come fast enough.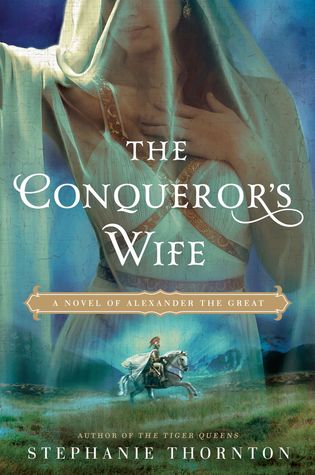 Summary:
We are the women who loved Alexander the Great. We were lovers and murderers, innocents and soldiers.
And without us, Alexander would have been only a man.
Instead he was a god.

330s, B.C.E., Greece: Alexander, a handsome young warrior of Macedon, begins his quest to conquer the ancient world. But he cannot ascend to power, and keep it, without the women who help to shape his destiny.

His spirited younger half-sister, Thessalonike, yearns to join her brother and see the world. Instead, it is Alexander's boyhood companion who rides with him into war while Thessalonike remains behind. Far away, crafty princess Drypetis will not stand idly by as Alexander topples her father from Persia's throne. And after Alexander conquers her tiny kingdom, Roxana, the beautiful and cunning daughter of a minor noble, wins Alexander's heart…and will commit any crime to secure her place at his side.

Within a few short years, Alexander controls an empire more vast than the civilized world has ever known. But his victories are tarnished by losses on the battlefield and treachery among his inner circle. And long after Alexander is gone, the women who are his champions, wives, and enemies will fight to claim his legacy…
Length:

496 pages (Paperback)
Expected Publication Date: December 1st 2015 by NAL
Why I'm Waiting:
This is another author whom I look forward to reading a new book from every year. Stephanie Thornton is in the top 3 on the list of my favourite historical fiction authors. She brings history's most powerful women back to life every time she pens a new novel and I can't wait to see what she does in her new book, again December can't get here too soon.